Swap
Trade tokenized equities and crypto assets round-the-clock on our revolutionary decentralized exchange.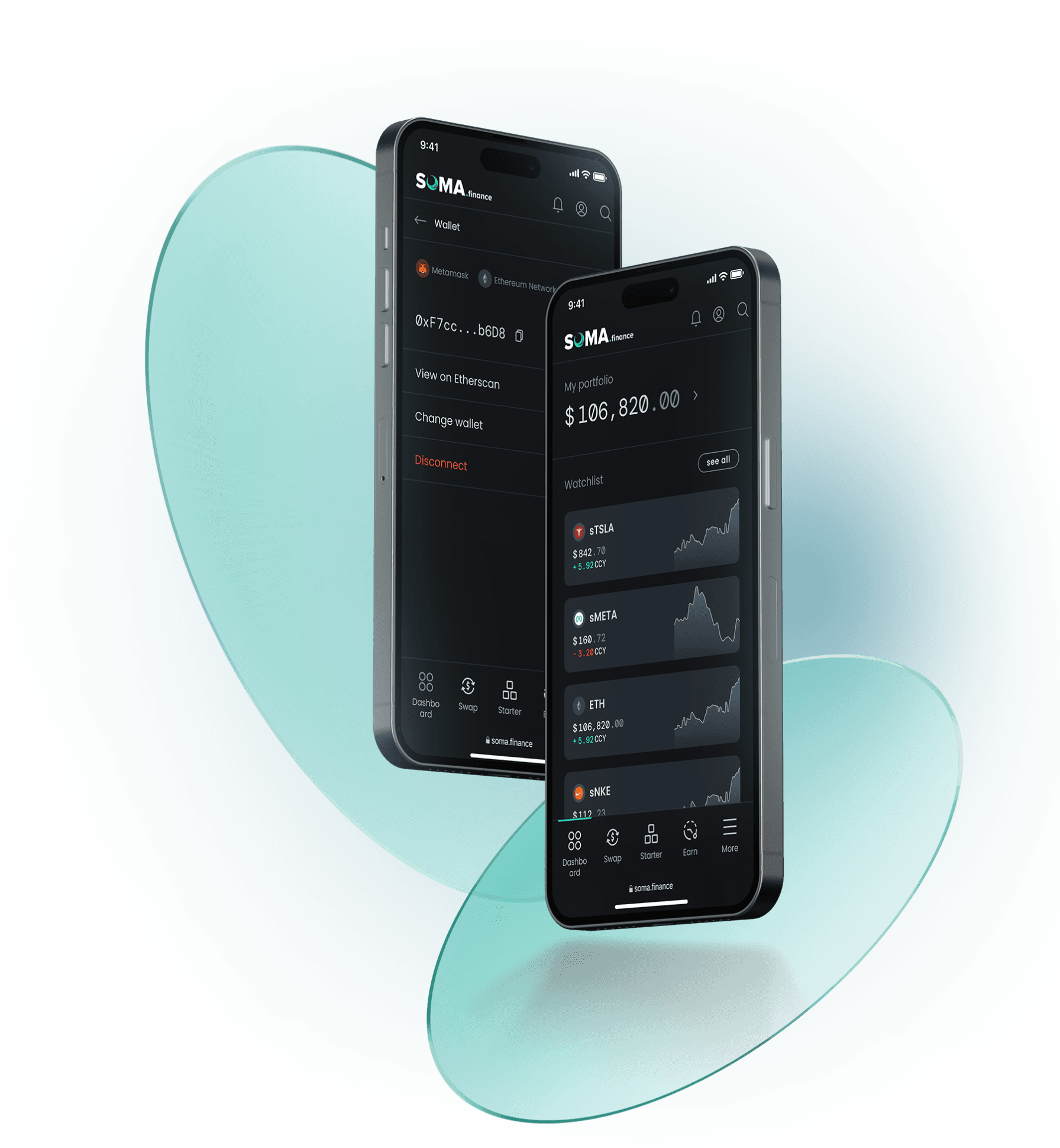 Key features
Trade tokenized equities 24/7
Securities are offered through our affiliate SEC & FINRA Regulated broker-dealer Tritaurian Capital, which is licensed & available for global retail and sophisticated investors.
Access Your Assets Anytime
Full ownership of the underlying asset not a synthetic or derivative asset. Asset can be withdrawn at any time.
Increased Transparency
Our platform's MTL* licensing will make it easy to onboard/offboard fiat efficiently.
Lower Fees
Democratizing Market Making and Yield Farming for everyone.
Say goodbye to the middleman
SOMA.finance is a leading Decentralized Exchange (DEX) and issuance platform. By eliminating intermediaries, it offers users increased transparency and control over their assets. The platform utilizes an Automated Market Maker (AMM) protocol and smart contracts to execute transactions on the blockchain, ensuring secure, fast and low-cost trading. With SOMA.finance, you can trade with confidence, knowing that your transactions are transparent, reliable and efficient.

Swap FAQ
What is a decentralized exchange (DEX)?
What are the benefits of using Swap?
What tokenized equities will be available on Swap?